Home
> Construction Site Courses
Construction NVQ Qualifications
Get qualified for on-site work!
Even if you are already a proficient plasterer or carpenter, you will need to demonstrate your competence before you can carry out work on-site.

One popular way to do this is by earning the NVQ Level 2 qualification in one's chosen trade. Access Training Academies can help you to prepare for your NVQ assessment, providing support as you compile and submit the necessary portfolio of evidence.

To find out more about the construction qualifications that we can help you to achieve, please give us a call on 0800 345 7492 today.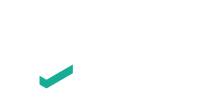 Trade Professional Courses
NVQ Level 2 Certification – For Experienced Site Plasterers
Gaining your NVQ Level 2 in plastering will demonstrate your competence to potential employers.
You must already be an accomplished plasterer in order to complete your NVQ. We will conduct an assessment at your place of work.
You will:
Complete an in-depth portfolio of evidence

Be assessed while you carry out on-site work
View Course
NVQ Level 2 Certification - For Experienced Site Carpenters
Access Training Academies offer NVQ Level 2 assessments for experienced carpenters who wish to gain this qualification.
You will:
Compile a full portfolio of evidence

Be assessed in your place of work
View Course
Get the Construction Qualifications You Need
It would usually take quite some time to gain an NVQ qualification, but not with Access Training! Our assessment programmes are tailored to help you get qualified within a relatively short time period, so please don't hesitate to get in touch and let us know how we can be of service.

Alternatively, if you're looking to learn a whole new trade from the ground up, we offer career change courses in plumbing, electrical work and a number of other trades.