We help you to achieve your aspirations.
At Access Training (Wales), we are 100% focused on providing the highest possible quality of training. We've dedicated ourselves to providing career-specific training courses that deliver industry-recognised qualifications.

But that's just the beginning.

We fully appreciate that embarking on a new career path can be a daunting experience, and for that reason, we have developed a 3 Year Career & Training Support Guarantee – unique in our industry – that means you can fully focus on your new career, safe in the knowledge that we've got your back every step of the way.

Above all, we want to make sure you have all the support you need, even after completing the in-centre training and assessment phases of your course. We know this is just the beginning of your journey – so we also provide ongoing training and professional development for up to three years after you join us.

Get in touch now to discuss your career objectives.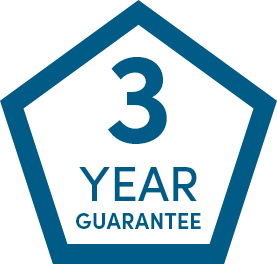 Our comprehensive training programmes include unlimited online tuition, intensive practical training that fits around your existing commitments, plus 3 years of unrivalled career support.




Stage 1: Live Online Theory Learning
Access Training Online is a tailored learning portal that allows you limitless learning for 3 years from the comfort of your own home - repeat and use any part as many times as you like. This includes scheduled live tuition, tutor Q&As, lessons, tests, and much more. This is the perfect preparation for the next step of your course.




Stage 2: In-Centre Practical Training
Next you attend a training centre for the practical training part of your course. This hands-on, fast-track tuition is entirely flexible with you having the power to attend when you're ready, equipping you with the skills and knowledge needed for professional qualifications.




Stage 3: Career & Employment Support
From Day 1 of joining us we will provide you with a dedicated Career Support Officer who can provide expert guidance and advice on all matters related to your exciting new Career. You will also be able to register your CV with us and find out about the potential job/placement opportunities with our network of Corporate Partners.
We look forward to welcoming you to Access Training (Wales).
For course advice call:
0800 345 7492
today!
Offering a comprehensive range of accredited trade courses, Access Training (Wales) can help to make your dream career a reality. Whether you want to become a professional kitchen fitter, a Gas Safe engineer or a skilled electrician, we'll start you on your new career path in no time.
As one of the country's leading training course providers, we have programmes to suit everyone from absolute beginners to seasoned professionals.
Contact us now to speak with a course advisor
.
Contact Us

Excellent Pass Rates
Our unique blend of online and in-centre learning results in exceptionally high pass rates

Small Class Sizes
Small classes help you to succeed and allow for plenty of one-on-one time with your tutor

Satisfied Learners
We have helped people from all over the UK to retrain and successfully change careers
What to expect
We believe in showing, not just telling
That way, you will be equipped with practical skills as well as theoretical knowledge at the end of your course.
You will learn from a specialist tutor in a fully-equipped training centre.
Our facilities are designed to closely simulate real working environments, and our tutors have personal experience of their respective trades, enabling them to cover all essential practical and technical information.
You will be ready for work.
The sole purpose of our training courses is to provide you with the skills necessary to enjoy a successful career in a thriving industry. You can't put a price on a lifelong career.
We are confident that you will not find a better training provider in the UK.
Access Training (Wales) are among the UK's leading vocational training course providers, and our strong connections within the industry mean that we are also the best-placed to help you make the most of your new skills. After you've completed your course, our recruitment partners can support you, help you to prepare your CV, and arrange interviews with potential employers. Alternatively, you could start your own business – your time at our training centre will more than prepare you for this.
Enrolling on one of our vocational training courses is a truly invaluable investment. The experience you gain will stay with you and benefit you throughout your working life, and we will give you the opportunity to develop useful, practical skills that are always in demand.
Contact Us